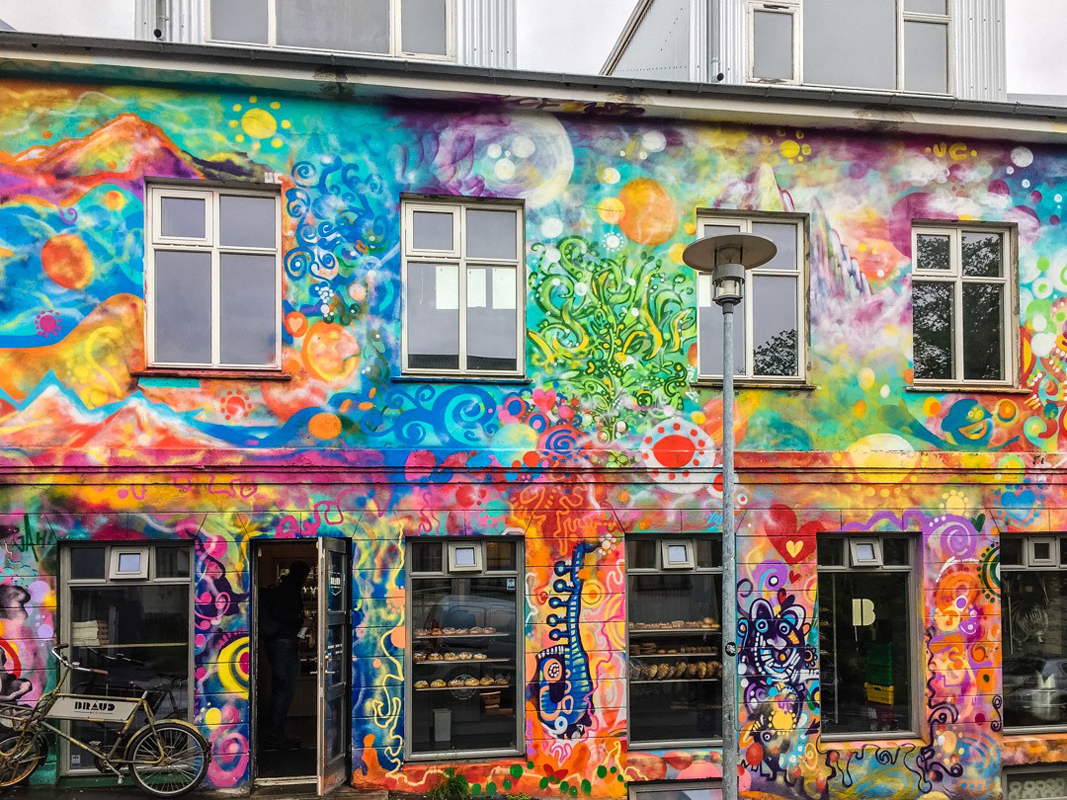 Icelandic Food Tasting and City Walk
Included
Professional Local Guide
Reykjavík Sightseeing
City Walk
Food
What to bring
Warm and water proof clothes
A camera is always good to have
Icelandic Food Tasting and City Walk
Icelandic food tasting and city walk in the heart of Reykjavik with a local and professional guide. Take a walk with a local professional guide in the heart of Reykjavík, and try some of our traditional food and drinks. You will be accompanied by a local who will take you on a walk around the old Reykjavík, visiting the highlights and landmarks of the city and introducing you to the culture, history, customs and the people as well as trying the traditional food. We will visit a hidden traditional restaurant where you will have a taste of the food and learn about the food culture in Iceland, that has changed dramatically during the last century. You will also try some traditional pastries and delicious ice cream.
11:00 AM – REYKJAVÍK
Meet our tour guide at bus stop number 8, next to Hallgrímskirkja Church, at 11:00 AM. This is about 4 hour walk and food tasting tour in the heart of Reykjavík city. We will meet you at Hallgrímskirkja church, and walk downhill towards the old harbour.
HALLGRÍMSKIRKJA CHURCH
Hallgrímskirkja is a

Lutheran

church, named after the Icelandic poet and clergyman Hallgrímur Pétursson. It is 74.5 metres (244 ft) and is the city's best known landmarks. The design is inspired by Iceland´s nature, geysers, mountains and basalt columns.
FOOD TASTING
On the way through Reykjavík city we will visit a very prestigious old family run restaurant where you will taste traditional food, e.g. salmon, herring, haddock and the famous free range lamb, that we are so proud of. We will stop at the oldest café in town, where you will have a taste of some Icelandic pastries and a cup of hot drink. We will visit a fantastic icecream shop. On the way we will pass the famous hot dog stand, that has been serving the best hot dog in town for over 60 years. They call it "Bæjarins Bestu", which means "The best in town". The tour will end in the old harbour.
THE GOVERNMENTS HOUSE
The Governments house was originally a prison but soon became office for governors. In front of the house are two statues, one of Hannes Hafstein, the first Icelander to be Home Rule Minister, and the other of King Christian iX of Denmark, giving Icelanders their constitution.
THE PARLIAMENT ALÞINGI
The National Parliament Alþingi is the oldest surviving parliament in the world. Alþingi was founded in 920 at Thingvellir but the present parliament building Alþingishús was built in 1881.
3:00 PM – REYKJAVÍK CITY HALL
Reykjavík City Hall building was constructed in 1992 and houses the offices of the mayor of Reykjavík.